Our Veterinarians
Kew Vet & Cattery
Getting to know you and your pets is one of our favourite things about working at Kew Vet clinic. And it's only fair you get to know a little about us, too.
Dr Andrew Collins
Veterinarian 
Andrew LOVES it when a plan comes together, and is fabulous at determining exactly what is possible – and appropriate – for your pet. He joined the Kew Vet team full-time in 2014 after regularly locuming at Hawthorn East. Andrew loves the diversity of general practice, from greeting new pets to supporting our oldies, as well as any medical or surgical challenges in between. He is an AQIS accredited vet for export which means he can perform the necessary tests and treatments required for your pet to travel overseas.  With the recent arrival of his second child, Andrew has less time these days for scuba diving and snowboarding.
The official stuff
Andrew has a Bachelor of Veterinary Science from the University of Melbourne (2006).  He is a member of the Australian Veterinary Association (AVA) and their small animal branch, the ASAV. He's worked in country Victoria, in rural and metropolitan England, Africa and throughout Melbourne. In 2017, he also completed a Sydney University postgraduate course in surgery.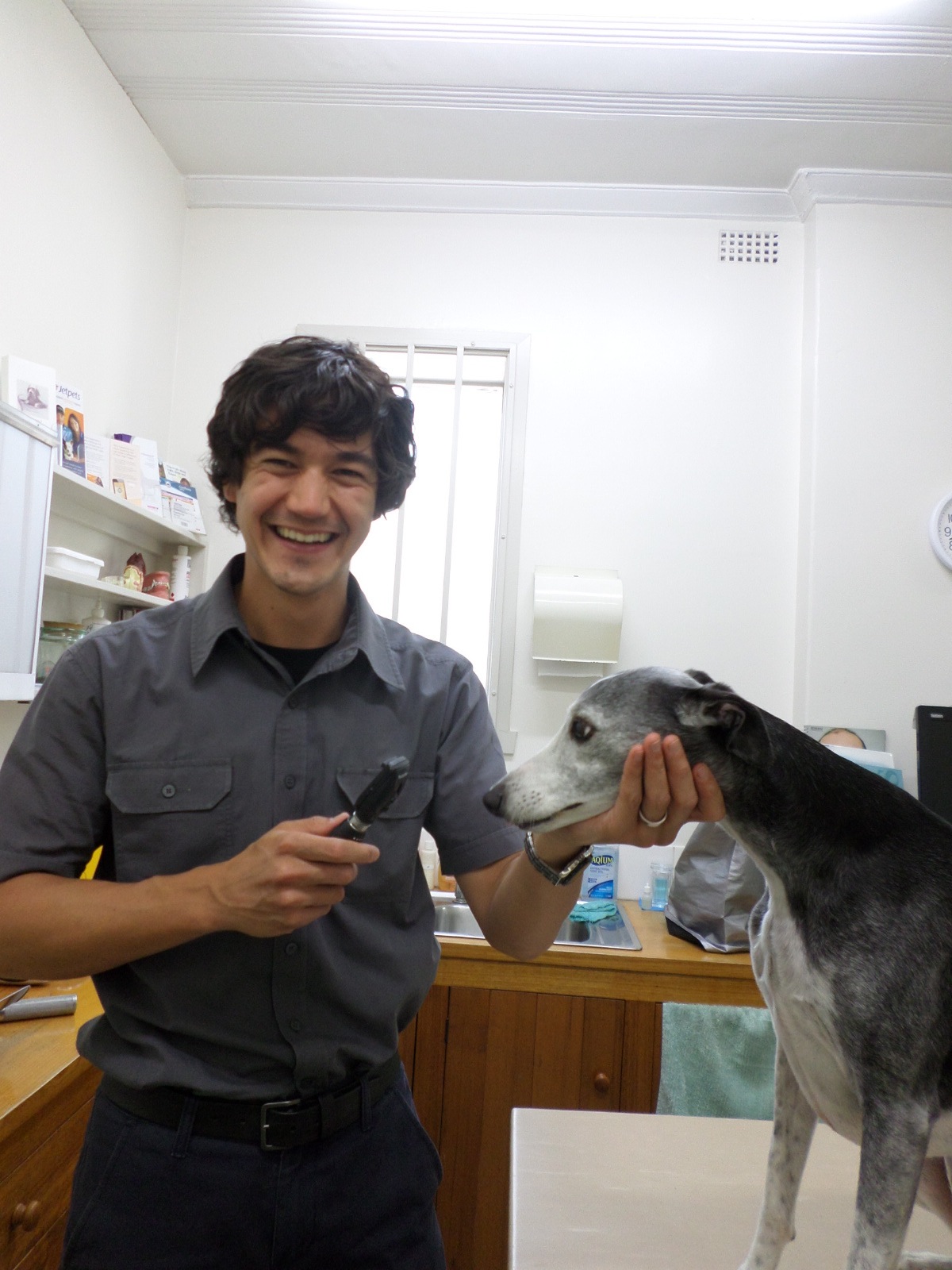 In three words, Andrew is: Intuitive, gentle and thorough.
Dr Maddison Leaver
Veterinarian 
Maddison joined the team full time in July 2022 but has been a casual with the clinic since late 2021 after completing an internship in small animal medicine. Prior to this, she worked in a busy small animal general practice/emergency clinic. Having grown up in Sydney (don't hold that against her), she now calls Melbourne home with her husband and 2 cats. Maddison loves all things outdoors, especially exploring Melbourne's best kept patisseries and bakeries on her bike. When not riding, she is usually found curled up with a coffee, a good book and her cats.
The official stuff
Maddison graduated from the University of Melbourne with a Doctor of Veterinary Medicine in 2018. She completed her Memberships in Small Animal Medicine via the Australian and New Zealand College of Veterinary Scientists in 2022.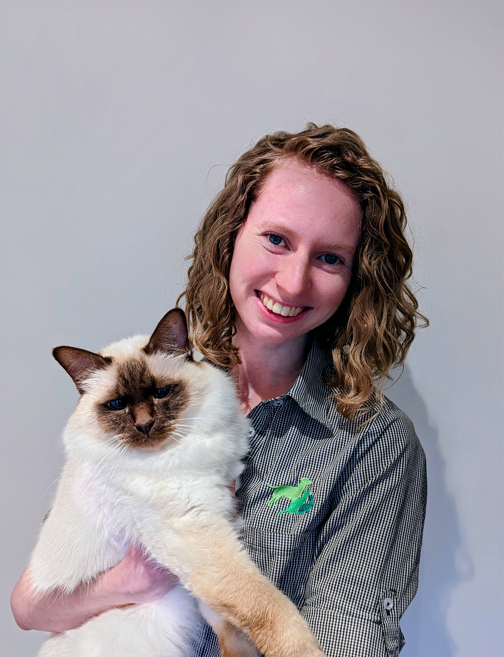 Dr Allison Simmons
Veterinarian 
Alison joined our Kew clinic after working at our Hawthorn East team since July 2018. Prior to that she worked at a busy group of clinics in Adelaide and then Melbourne.
Her interest in animal medicine started after work on her family's sheep and cattle farm. She is now excited to be working with slightly smaller animals! She enjoys getting to know the families that come with them to work together to ensure each pet receives the best care.  When not at work, Alison enjoys helping out on her family's farm, playing tennis, running with her Groodle, Scout and baking. Dr Alison has returned to work part time after giving birth to her first child.
The official stuff
Alison has a Bachelor of Science and Doctor of Veterinary Medicine (2015) from the University of Melbourne. Her most recent work has been at a busy group of veterinary hospitals in Adelaide and clinics in Melbourne.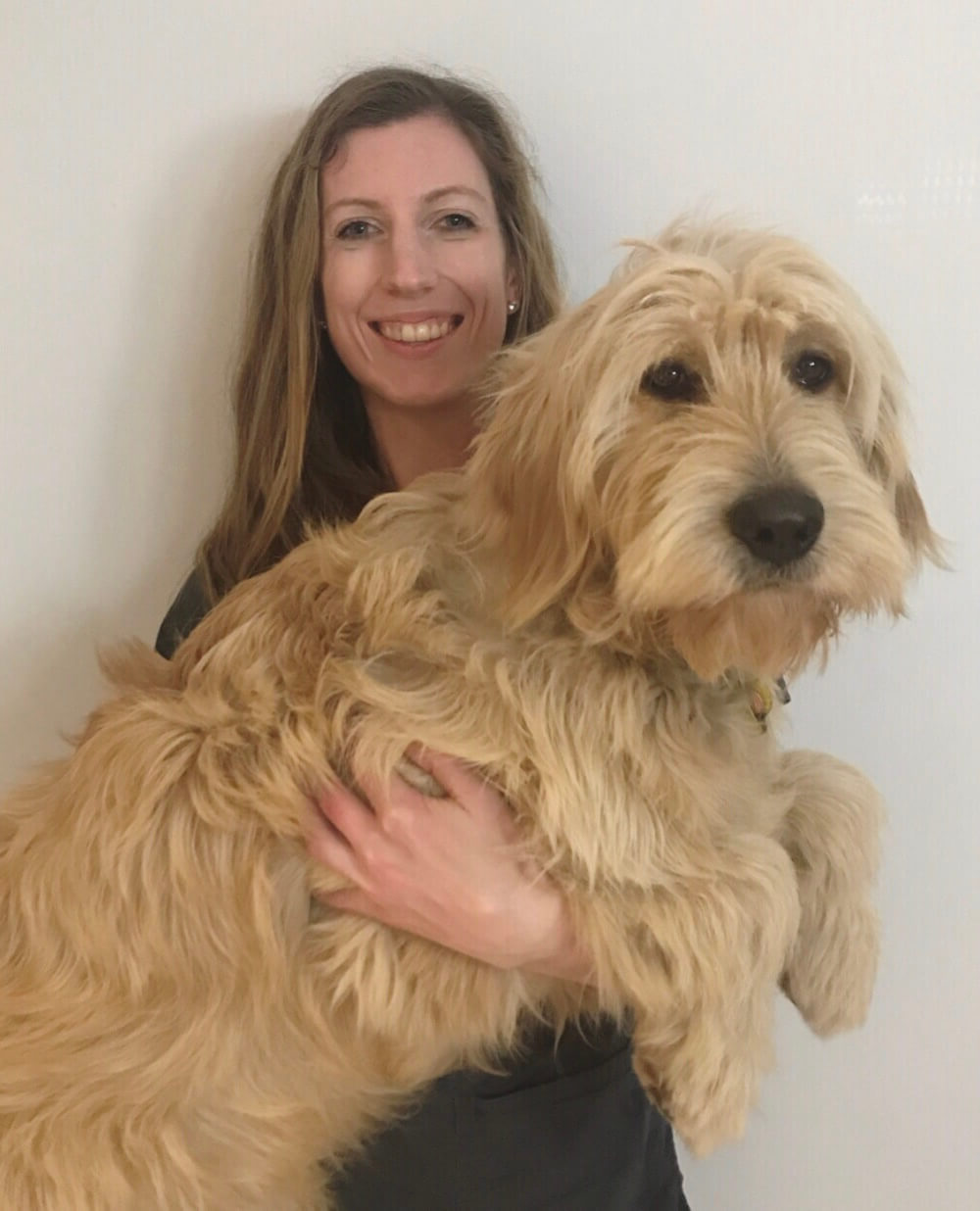 Dr Mark Matthews
Veterinarian – Hawthorn East & Kew Vet
Mark has 25 years experience in veterinary practice, initially in New Zealand (or New Ziland as he pronounces it!) followed by a number of years in a busy practice in London. 
In recent years Mark has stepped back from veterinary clinical work to focus on managing the team and business. Mark is committed to ensuring our clinics provide the best care possible for our patients and the best experience for our pet owners.   Mark understands the key to this is our amazing people and is passionate about team wellness, team development and culture.

When Mark's not at work, the fitness fan(atic) can be usually be found running, at the gym or pottering in his garden.  At home, Mark and his partner Ant are at the beck and call of their very spoilt cat, Luke. 
The official stuff
Mark graduated from Massey University (NZ) in 1998. He recently completed a postgraduate course in ophthalmology through Sydney University and regularly attends conferences and continuing education events to keep up to date with the latest developments in animal health and wellbeing. Mark made Melbourne home in 2005, taking the helm of Kew Vet in 2009. Since then the practice has expanded to include Kew Vet and Cattery (2014) and Alphington and Fairfield Vet (2017). Mark is a member of the Australian Veterinary Association and the Australian Small Animal Veterinary Association.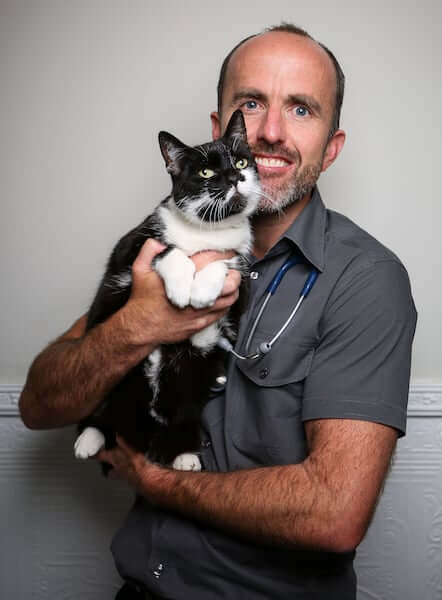 In short, Mark is: Caring, energetic and likely to be off for another run…….
Our Vet Nurses and Support Team
Kew Vet & Cattery
Katelyn
Veterinary Nurse 
Katelyn loves interacting with and caring for animals, and has a knack for knowing when a Labrador is close by – a skill she attributes to careful training by her own black lab named Sambuca. At home, Katelyn and her partner share their apartment with a very charismatic cinnamon Cockatiel named Chicky that they adopted as a stray.  Katelyn joined the Kew team in 2017 after working in Melbourne's north for four years.
The official stuff
After completing a Bachelor of Science Degree majoring in Zoology at the University of Melbourne in 2010, Katelyn worked as a research assistant at an ecological research centre. There she was lucky enough to work on a research project looking at turtle populations in urban environments, and helped monitor squirrel glider populations in Victoria and NSW. She attained her Certificate IV in Veterinary Nursing in 2016.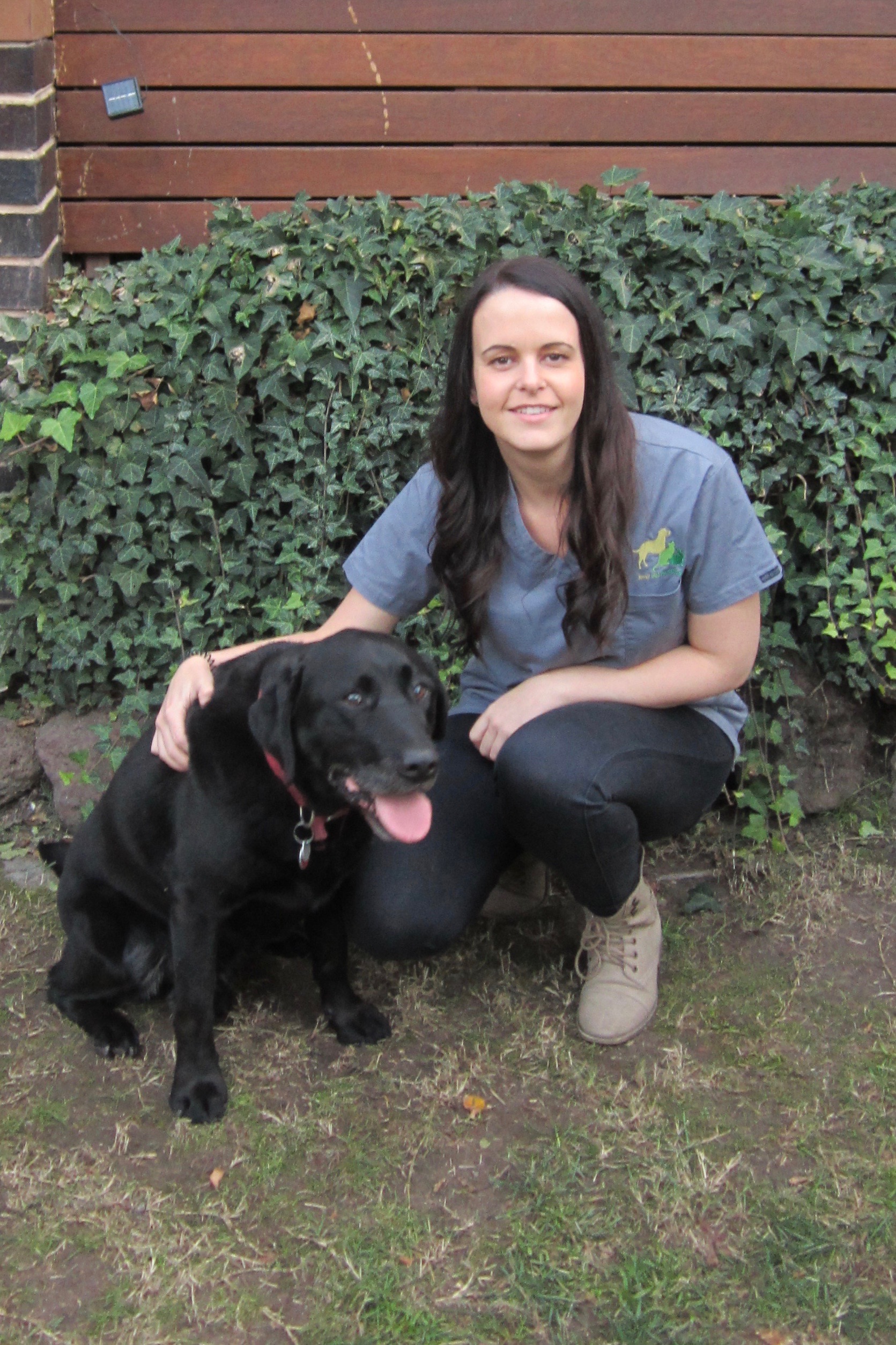 In three words, Katelyn is: Passionate, organised and a foodie.
Rochelle
Veterinary Nurse 
Rochelle's desire to work with animals started way back in 2004 after finishing high school, and with a degree in Animal Studies.
After spending 10 years or so travelling the world and gaining experience in fun, life and the customer service industry, she decided to return home to Melbourne and get serious about the career she had always wanted and dreamed off. She commenced working with us at Kew Vet and Cattery since October 2018.  She completed her Certificate IV in Veterinary Nursing in early 2021.
Rochelle loves learning something new everyday and putting her skills into practice. Her compassion and care for the dogs and cats we treat is indisputable, but just as much, she loves meeting and chatting to all of our lovely clients. 
When not working or studying, Rochelle loves to cycle, do yoga, spend time with friends, family and her very adventurous and "ambitious" cat, Panda.
Marni
Receptionist 
Marni has over 20 years experience working in various areas within the RSPCA. From caring for the puppies and livestock to working in the Welfare Shelter Office and Veterinary Clinic she has gained a wide variety of knowledge and is here to help you in any way she can.
After an amazing adventure exploring Australia for 12 mths with her family, she has now settled back into work life and loves being part of such a dedicated team. When not at work Marni enjoys remote bush camping with her family and rescue staffy Pepper.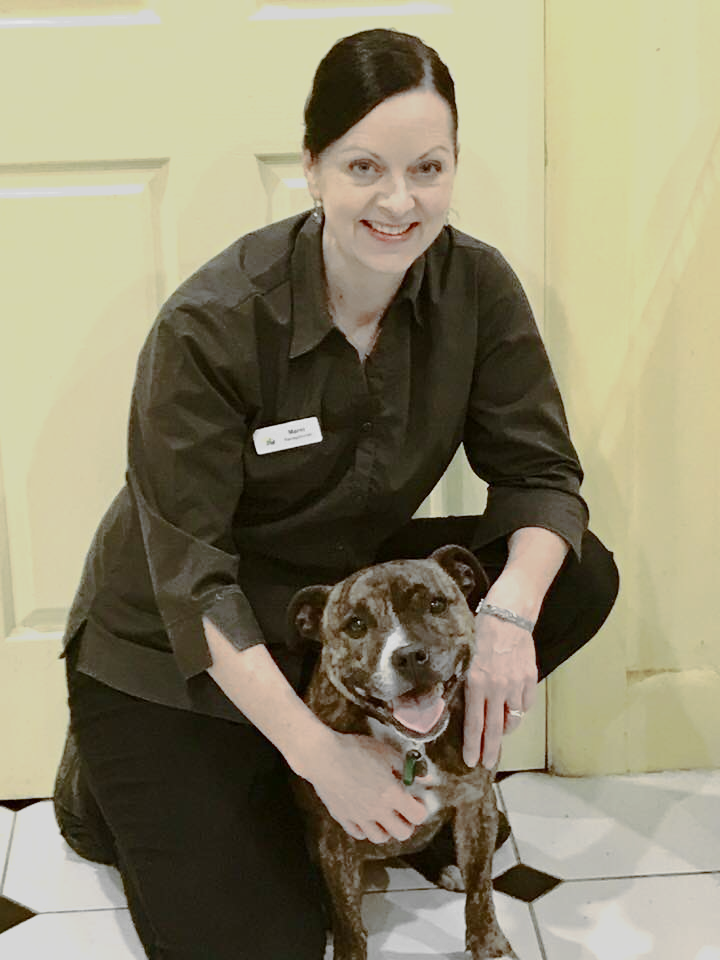 In three words, Marni is:  compassionate, organised and patient.
Donna
Receptionist  
Donna loves being the face that you see when you and your pet arrive into the clinic. She enjoys working with a team who share the same passion and care for clients and their pets.  Donna joined us in March 2021 and also works at our sister clinic, Hawthorn East Vet.
When Donna is not working she loves going on walks as spending time with her family.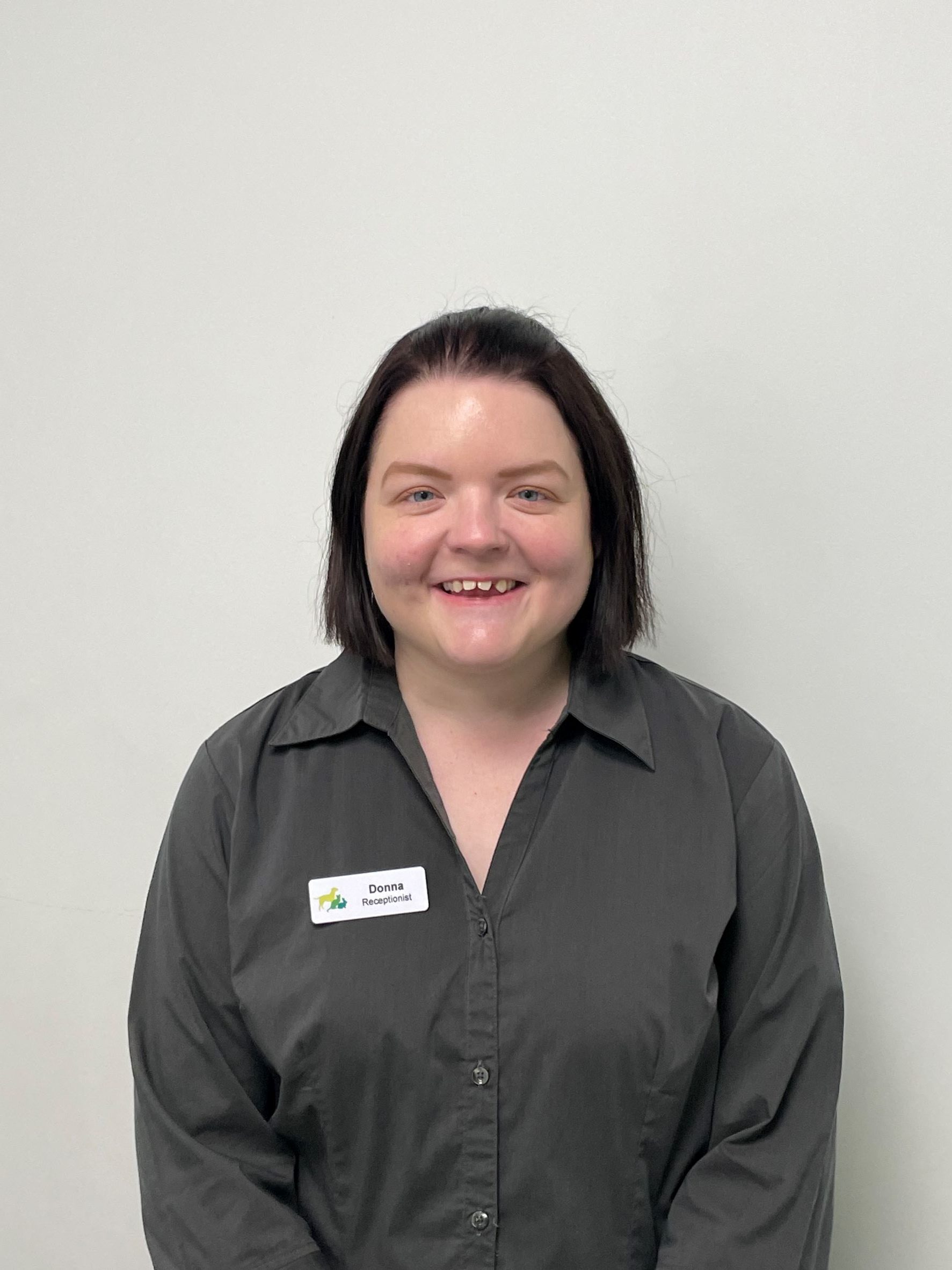 Our Cattery Team
Kew Vet & Cattery
Grace
Cattery Manager
Grace loves the welcoming chorus of cat love that greets her each day when arriving at work.  
The official stuff
Grace joined our cattery team at the end of 2015 having worked with animals for many years including stints in a large rescue centre in NSW , a petstore and as well as for a pet boarding facility in Queensland.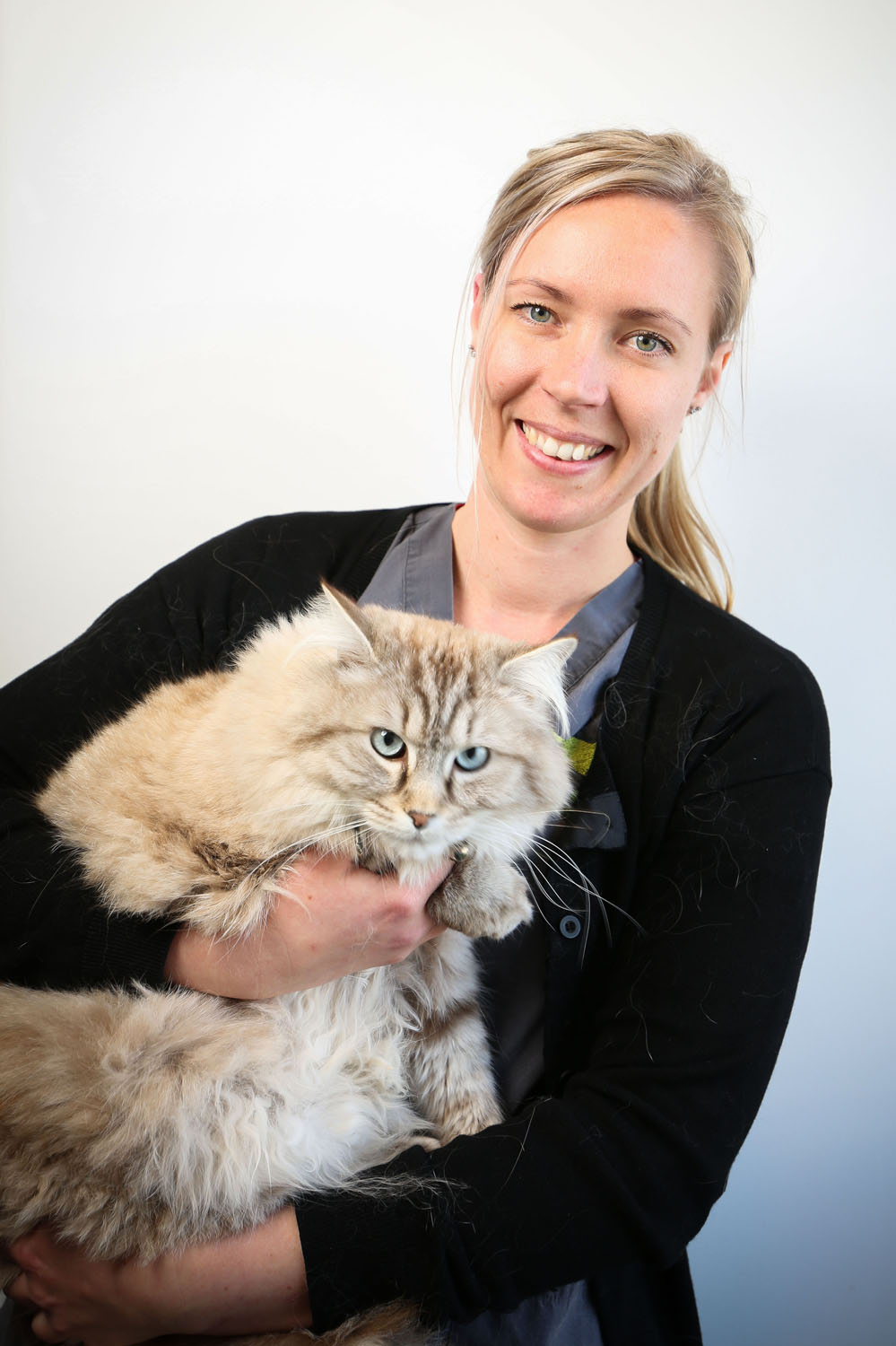 In three words, Grace is creative, independent and friendly.
Natalie
Cattery Assistant 
 Natalie is a cat enthusiast who is fueled by her passion and dedication for all felines.  She cares for every cat that comes into the cattery with the love and respect that they so deserve!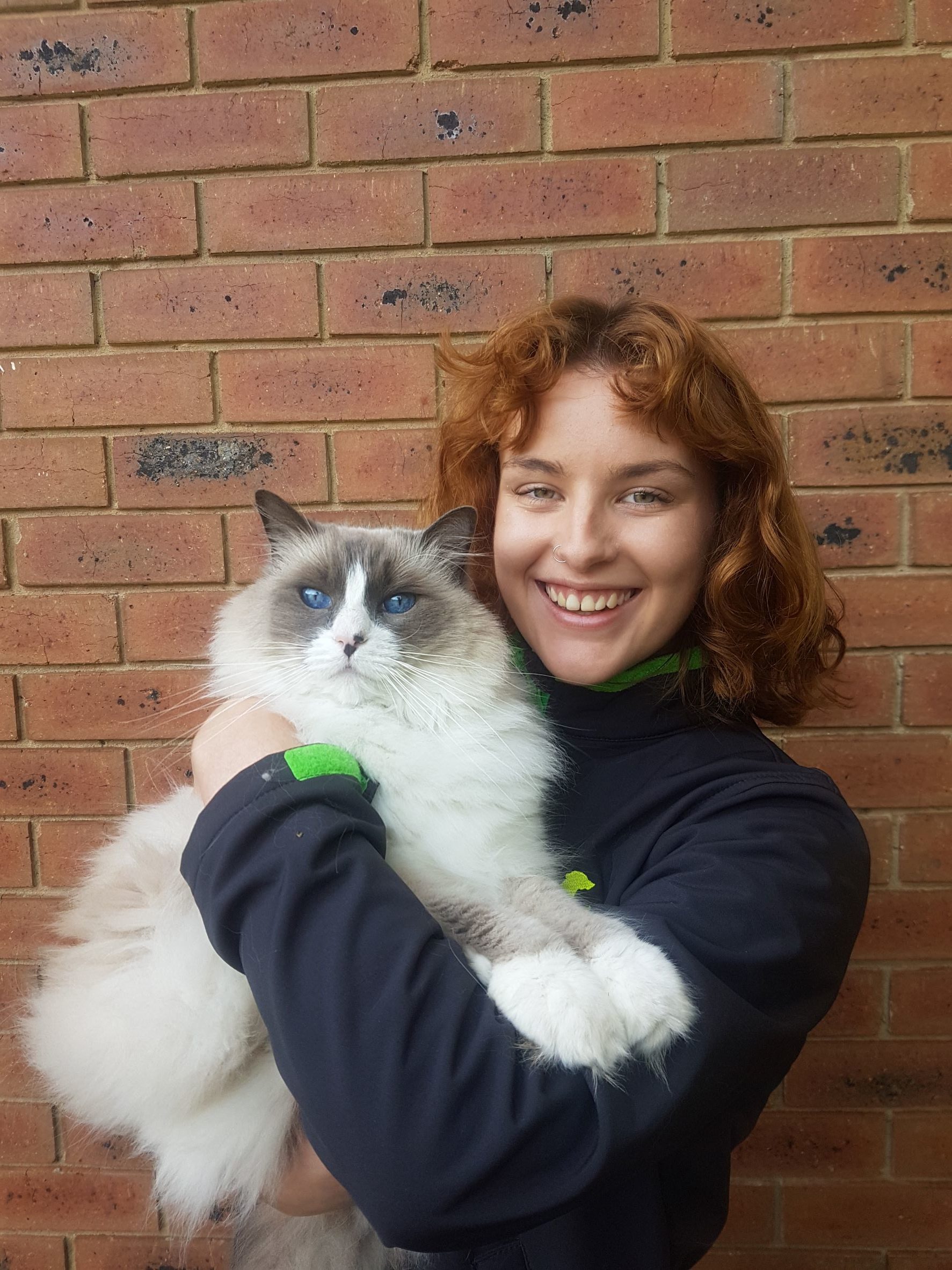 Contact Us
Kew Vet & Cattery
Our team of professionals are here to help make pet care easy. If you have any questions or concerns about your pet's health, don't hesitate to get in touch. We love talking about animals and we're more than happy to help! If you would like to make an appointment you can book online or give us a call to arrange a suitable time.
Address
13 Cotham Road, Kew, VIC 3101
Vet Opening Hours
Monday - Friday: 8.00am - 6.00pm
Saturday: 9am - 3pm
Sunday: Closed
Cattery Opening Hours
Monday - Friday: 8.30am-1pm and 2pm-5.30pm
Saturday: 9.30am-2.30pm
Sunday: Closed